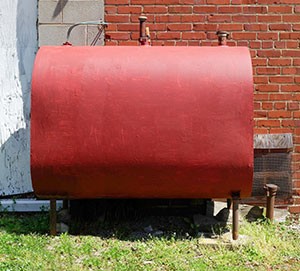 In certain areas, there may not be natural gas lines that are run to your property. This is common in rural areas and areas that have not been developed. The problem with not having access to natural gas is that you just can't hook your furnace up to natural gas and have it heat your home. You will most likely have to use home heating oil to heat your home. You will have to store the oil in large tanks on your property and keep enough oil on hand to heat your home. This might seem overwhelming to some, but it really is a great way to heat your home and works just as well as natural gas. It is also convenient if you are prepared and know the oil needs for your property.
The great thing about home heating oil is that, once you have a plan, you really do not have to think that much about it. You can use your heater just like normal. All you need to do is make sure that you do not run out of oil and always have enough stored to heat your home. You can set up heating oil delivery on a set schedule, so you do not have to always call to get a delivery. They will come and deliver oil on a regular basis, so you will always have enough oil on your property. If you prefer to call and schedule an oil delivery on an as-needed basis, that is also an option for you. As long as you make sure you do not run out of heating oil, you should always have enough oil to power your heater and heat your home.
If you need home heating oil for your home, contact us today at Bumgarner Oil. We have different options available for home heating, and we are confident we have an option that will meet your needs. We are reliable and will arrive with your delivery on time. We have excellent customer service and are always here to help you keep your home warm.